Water Fun at Meadowbrook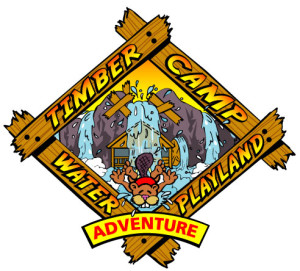 Perfect for kids 10 and under, our
"Timber Camp Water Adventure Playland"
offers indoor and outdoor fun. Activities include:
INDOOR ACTIVITIES
A shallow depth pool with an array of bubbling geysers and interactive play features & slides including: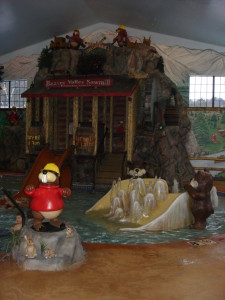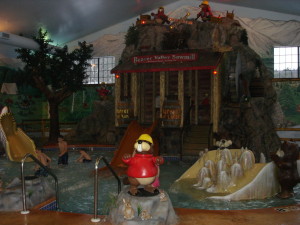 The Mount Gushmore Dam
Watch our busy beavers constructing a dam at the summit of "Mount Gushmore." But, beware when the dam breaks, there's gushes of water fun that spills into Beaver Valley.
Beaver Valley Sawmill
A water activity featuring "The Rusty Ripsaw" toddler slide, "Crooked Cavern Crawlthrough" and interactive water cannons, hoses and spray features.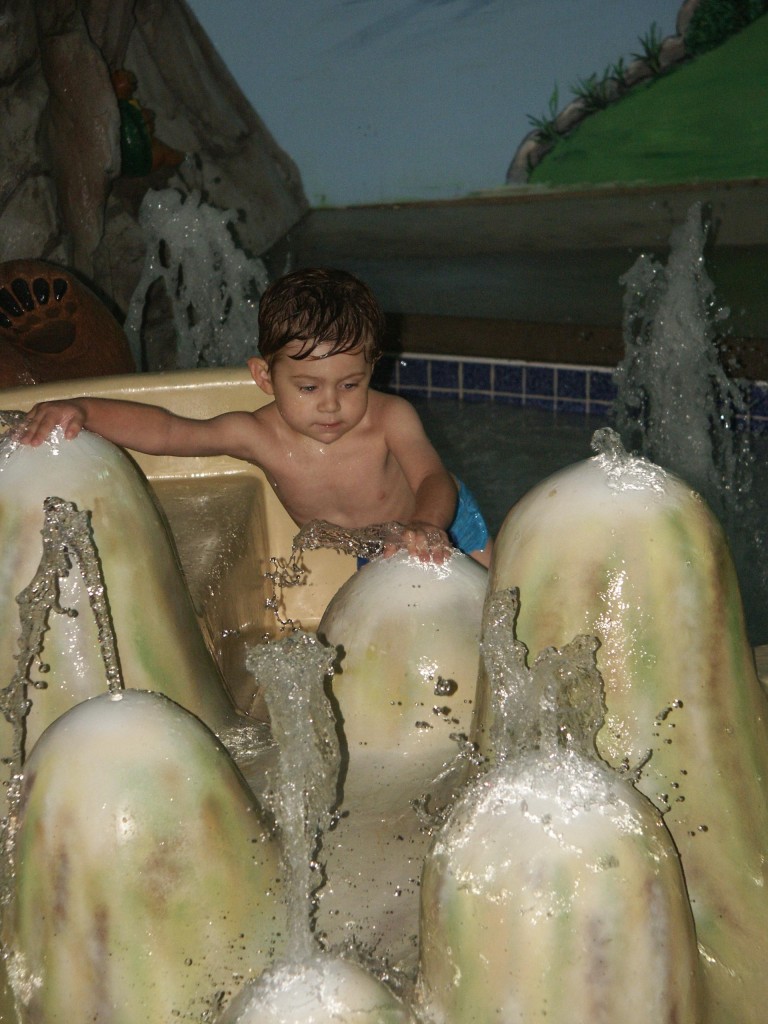 Tip-a-Canoe Slide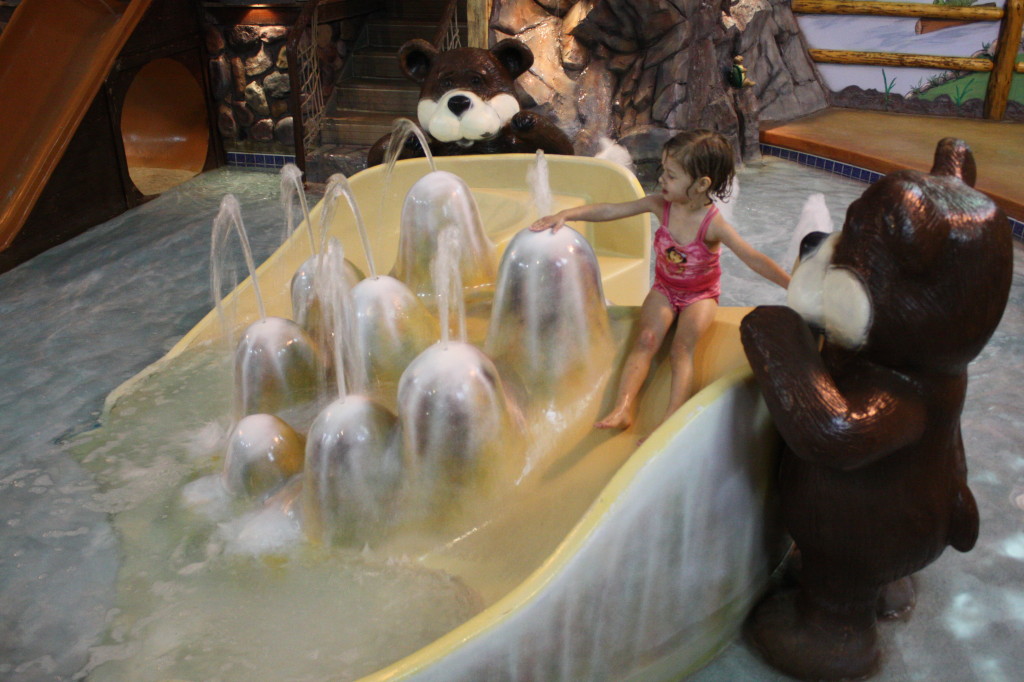 A tipped Birch Bark Canoe kiddie slide.
Baby Bears Bubbling Brook
A double slide, play and spray water feature just for the little ones.
Sawdust Springs Area
Where adults can rest while bubbling jets of water relax you as the kids play in the same pool.
OUTDOOR ACTIVITIES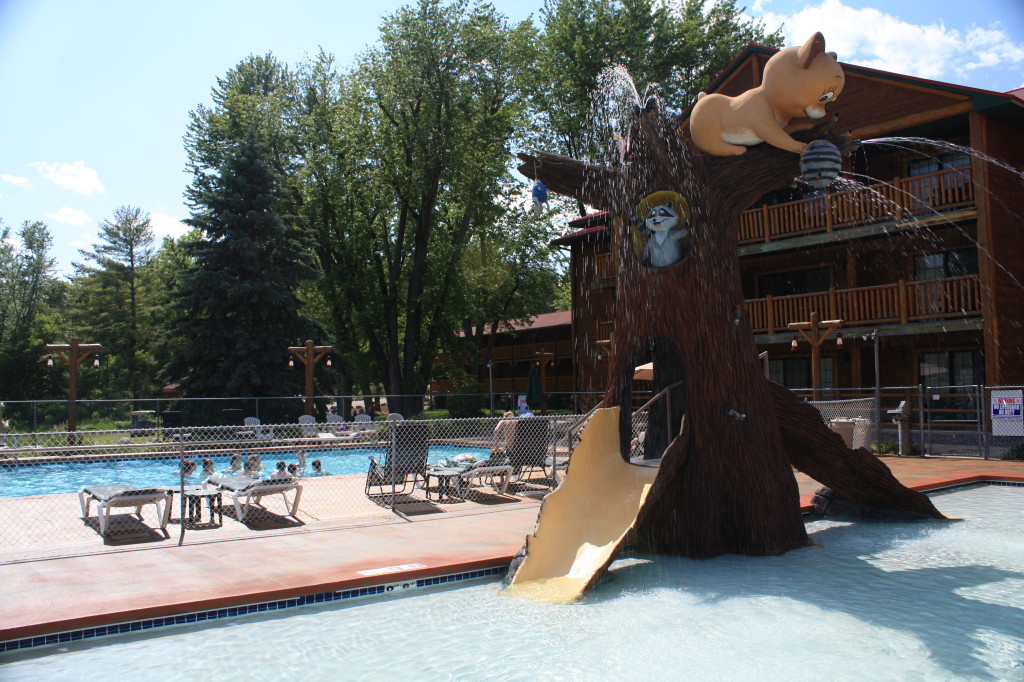 The Hollow Tree Swimmin' Hole
An outdoor shallow depth watery activity pool with 2 "Slippery Hickory" tree slides bursting water from its branches and an array of bubbling geysers.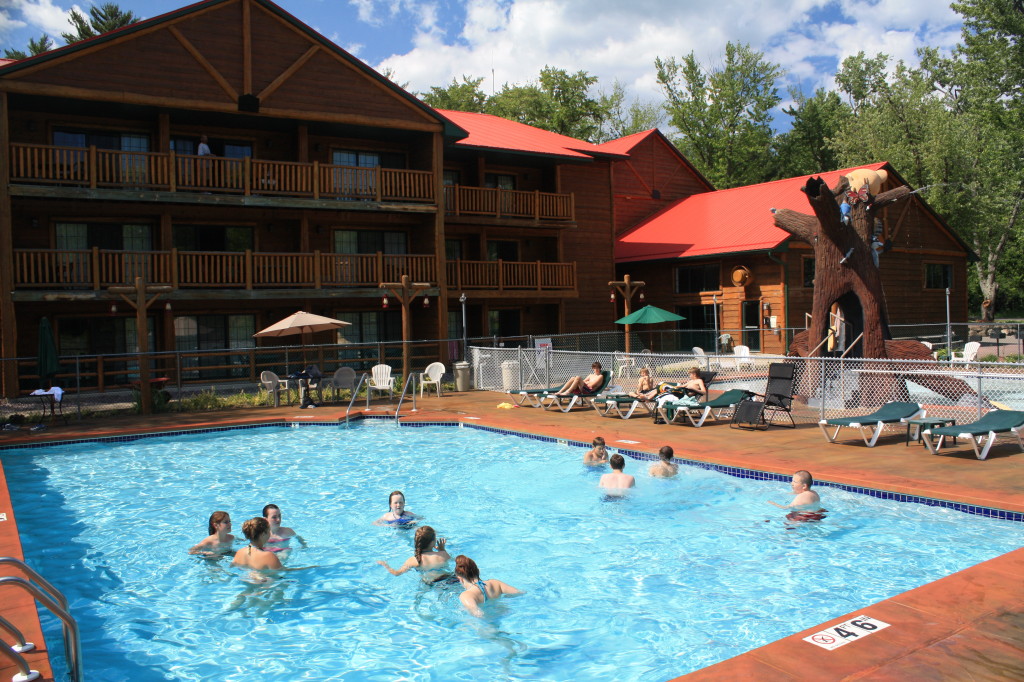 Sparkling Pool
A large tournament size outdoor swimming pool perfect to stretch out in or swim laps.
We also have an ample amount of sundeck area with plenty of lounge furniture for relaxing and sunbathing.
Featured Deals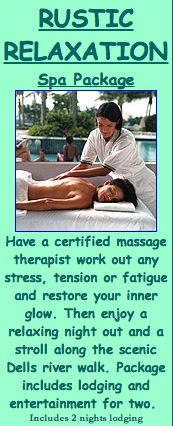 Select one of our featured packages below or
Click Here to see all of our Great Vacation Packages