Our History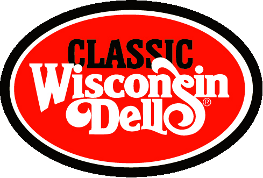 In 1847, the Meadowbrook Resort property was authorized as a military land grant as a reward for service in the Mexican War by an act of Congress and, in 1852, President Millard Fillmore signed the transfer of land to a military officer for private ownership. Joseph Bailey purchased Meadowbrook and later divided the property to build his home and sold the balance to be operated as a farm. Using skills he acquired in the lumber rafting industry here in Wisconsin Dells, Bailey later became a national hero of the Red River campaign in the Civil War by saving the Union fleet from destruction. For this remarkable feat, he was promoted to the rank of Brigadier General and was one of only 11 people to be awarded the official Thanks of Congress. That original document, signed by President Abraham Lincoln, is now on display at the Bank of Wisconsin Dells.
Meadowbrook Resort began hosting travelers in 1923 as an 8 room tourist hotel on what was then the busy Hwy 13 linking travelers to Wisconsin's Northwoods. Occupying a large bend in the road, it would soon become a popular destination for motoring visitors and those arriving by train. Passengers would arrive at the station to be greeted by Meadowbrook's Chrysler "Woodie" station wagon that would transport them to the Resort. In those days, the length of stay was typically 1-2 weeks with all meals and recreation included. Some of the local residents have shared their stories over the years of their summers working at the Resort which hosted some of the famous and infamous such as Jack Benny, the Andrews Sisters, Chicago's Al Capone, comedian Joe E. Brown, Charlie Chaplin, and one of the most frequent visitors — the Wrigley Family of chewing gum fame.
In 1973, the Kalcik family purchased Meadowbrook Resort and began a complete renovation and, to keep things fresh and new, the improvements continue as an ongoing work in progress. Several building additions have been tastefully added to blend in with the natural multi-level landscape such as the Ponderosa which was constructed to accommodate the many Family Reunions visiting the Resort; the various log cabins set on the forested natural sandstone ridge; the northwoods logging theme of our indoor & outdoor activity pools creating the Timber Camp Water Adventure Playland; and the centerpiece of the resort, the Tall Timber Lodge, which was designed from the charm & grandeur of America's National Parks.
Although many things have changed over the years, the unique resort setting and mood have remained much the same. Today, Meadowbrook Resort offers a great deal of Classic Family Vacation Packages and, just as the Wrigleys realized, it is an ideal location for a memorable family reunion or a great family vacation getaway.
Meadowbrook Resort in Books

Wisconsin Dells: A Comprehensive Guide


by Dirk Vanderwilt

"A short ride or walk from Downtown Dells is all that it takes to make this lovely hotel seem very out of the way. Meadowbrook Resort emulates the log cabin lifestyle of the great Northwoods"

Quick Escapes Chicago: 26 Weekend Getaways in and Around the Windy City


by Bonnie Miller Rubin & Marcy Mason

"Meadowbrook Resort — a welcome respite from the relentless carnival atmosphere so pervasive in the Dells"

Wisconsin Dells

‎ Postcard History
by Bonnie Jean Alton

"Famous guests that have stayed here include Jack Benny, Joe E. Brown, William Wrigley, and Al Capone (in 1930)"

Classic Wisconsin Weekends


by Michael Bie

A Salute to America

Hero of the Red River – The Life and Times of Joseph Bailey

General Joseph Bailey once owned the Meadowbrook property before the Civil War. Meadowbrook Resort's general managing partner contributed to the writing of this book.

Family Travel & Resorts
by Pamela Lanier

"family-friendly resort making trips with the kids more fun — unforgettable adventure travel trips & fun outdoorsy vacations especially for families with young children"


Wisconsin Dells
With Toddlers
by Kelly Rush

Preschool Life – Practical Tips and Insight For Managing Life With Young Children
by Kelly Rush

"Meadowbrook offers plenty to do as a family while providing a relaxing atmosphere — their Bunk House rooms offer the ideal set-up for kids"

Journal & Topics Travel Guide

"reminiscent of the charm and grandeur of the great historic lodges of our national parks… spacious grounds… top choice for family reunions… let the fun begin!"

 
Featured Deals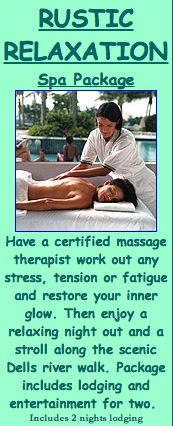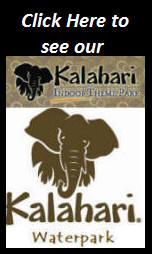 Select one of our featured packages below or
Click Here to see all of our Great Vacation Packages